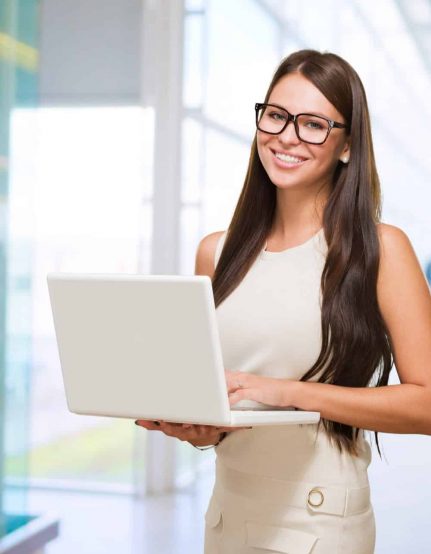 WELCOME TO SWISSALLERGY
We are the leading Allergy Platform for you
Swissallergy.ch is the first Swiss Digital Platform for B2B & B2C dedicated to allergy professionals and consumers. Allergies are common and occur when your immune system reacts to a foreign substance. On this platform, you will find some tips and as you learn more, managing allergies will become part of your daily life!
Swissallergy features and covers allergies and intolerances such as food allergies, pollen, mold/fungi, asthma, rhinitis, dust mites, animal dander, pet allergies, insects & venoms, skin allergy, hay fever, sun allergy, atopic dermatitis, drug and medication, latex, gluten & lactose (celiac) intolerances, eczema, urticaria, asthma, rhinitis, rhino-sinusitis, eye allergies, desensitization, anaphylaxis & angioedema, perfume and cosmetic allergies.
Professionals (Doctors, Clinics and Hospitals, Pharmacies and Drugstores)
Articles related to allergy and partnering with the most important allergy associations
What we provide
Allergy News
Our goal is to engage with patients providing immediate healthcare information through their laptops, tablets and smartphones. We share the latest Allergy News to support today's customers desire to access digital healthcare information. We focus our attention on patient needs and how to improve quality of life!
Subscribe to our Newsletter and be informed about new blogs and topics.
WELCOME TO OUR MEDICAL FORUM​
Join our Doctors Forum and exchange your experience​​
Join the Swiss largest Allergy professional network of +20,000 doctors. You can start lively discussions in the Forum, dedicated to giving members the chance to be heard, update your medical knowledge and receive quick responses to your clinical and non-clinical questions. Browse a wide range of resources including blogs, articles, reviews and videos.
Don't miss out the benefits of being a member !
OUR DOCTORS COMMUNITY​
The Medical Network for Allergy Professionals ​​
Swissallergy is the largest community of Allergy Professionals in Switzerland where scientific news and learnings can be exchanged to improve the quality of life of people who have allergies.
As a member of the Swissallergy Forum, you will be able to post, share knowledge, network, follow topics, discuss on latest publications, connect with other members and more. The B2B Forum covers more than 20.000 professionals including Doctors, Pharmacies & Drugstores, Clinics, and Hospitals. Swissallergy is part of the Rang Group, editor of the well-established magazine ''Allergies & Intolérances'' / ''Allergien & Intoleranzen'' published once a year for more than 20 years in the area of allergies and available in both German and French.
By registering to participate on our Forum, you are opting in to receive email newsletters containing allergy news, research updates, and event invitations. After registration, you may also opt out of our newsletter at any time. Get listed as an Allergy expert and become more visible for your patients.
what people say about us
Testimonials
"I am quite a fan of Rang Group Editions for so many years now. It is a superb health publication with in-depth articles that I keep for ages beneath my bed."
Illyria Pfyffer
Health Journalist, Illyria Communication
" What is interesting is that the Digital platform of Rang Group Editions works internationally which supports our international strategy ."
" I really appreciate the way that Rang Group Editions wants to spread their health articles with new trends to consumers and patients."
"I am reading Rang Group Editions publications every year."
"Merci à Rang Group de fournir une telle qualité d'articles aussi riches que variés que nos patients lisent toujours avec beaucoup de plaisir et d'attention."
Alain Bitton MD PhD
Urological Surgeon FEBU FRC, Andrology and Men's Health Clinic, Geneva
"I am re-ordering the Rang Group Editions publications often as they keep disappearing from my waiting room."
"I am thankful for the quick service and deliveries of the interesting Rang Group Editions publications."
"J'ai découvert les articles de ce magazine durant mon congé maternité, les informations de santé communiquées par Rang Group edition sont d'une extrême aide a mon quotidien. Que ce soit les conseils de la vie de tous les jours pour mes enfants mais aussi la santé de mon foyer. J'ai beaucoup appris sur la nutrition de mon bébé, et j'ai vu clairement des améliorations au niveau des allergies. Je recommande vivement!"
Mme Mossino
Directrice commerciale et marketing
"Having worked in Healthcare industry as well as being a parent, I appreciate the wealth of information and useful advice from Rang Group Editions provided on various aspects of day-to-day challenges in particular parenting, allergies, health, nutrition, and even family holidays."
Valerie Germain
Marketing Consultant, UK & Europe
a Magazine that connects readers!
Our stories are made to empower health!
"Allergies & Intolerances" is both a digital and paperback issue of the magazine designed to educate people about allergies, intolerances, and treatments. The print version is published once a year, and we distribute issues to:
OUR COLLABORATIONS
Medical support
Successful collaborations from our Healthcare Professionals to improve the patient experience, and deliver better patient outcomes

Prof. Peter Schmid Grendelmeier
Dr. Michael Hofer
Dr. Anette Leimgruber-Bosset
Prof. Barbara Ballmer-Weber
Dr. Amélie Borgeat
Dr. Bernard Clot
Dr. Lionel Arlettaz
Dr. Peter Eng
Dr. Regula Gehrig
Prof. Yan Guex Crosier
Prof. Arthur Helbling
Dr. Andreas Jung
Prof. Jean-Silvain Lacroix
Dr. Emmanuel Laffitte
Prof. Roger Lauener
Dr. Michel Seppey
Prof. Francois Spertini
Dr. Philipp Spring
Dr. Philip Taramarcaz
Prof. Johannes Wildhaber
FAQ
Popular Questions
We have answered some of the most commonly asked questions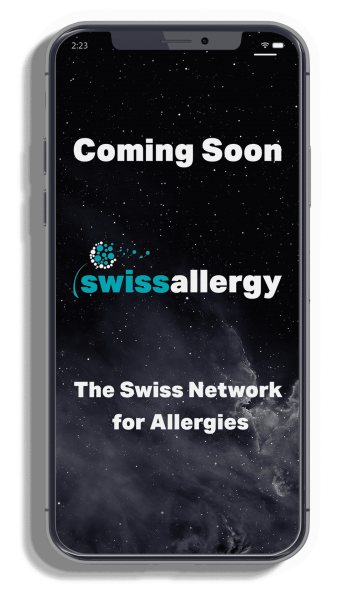 Connect with us anytime, anywhere,
regardless of distance

If you're suffering from allergies and searching how to improve your quality of life or how your new treatment has improved, this app keeps it simple, and it comes with a strong community of doctors and other health professionals. Find your nearest specialist from the comfort of your device, and engage through articles, audio, and videos.

Users can choose from expert-created articles that cover every type of allergy, including pollen, hay fever, asthma, rhinitis, pet dander, eczema, eye and skin allergy, food allergy, lactose and gluten sensitivity. It is also a great source for information about coronavirus and prevention measures, and you also get access to healthy recipes to help you eat right and live a healthier life !
What's new about allergies?
Latest News
Make sure to check out our articles, where we publish the latest medical and allergy news.